Easy to love
As we draw back the curtain on the Martine Collection, prepare to be surprised—and immediately captivated. Martine showcases the warmth and exuberance of cherry, but smoothed, rounded, and softened—a softness you want to reach out and touch! It's a look that feels new and modern through the eyes of Stickley.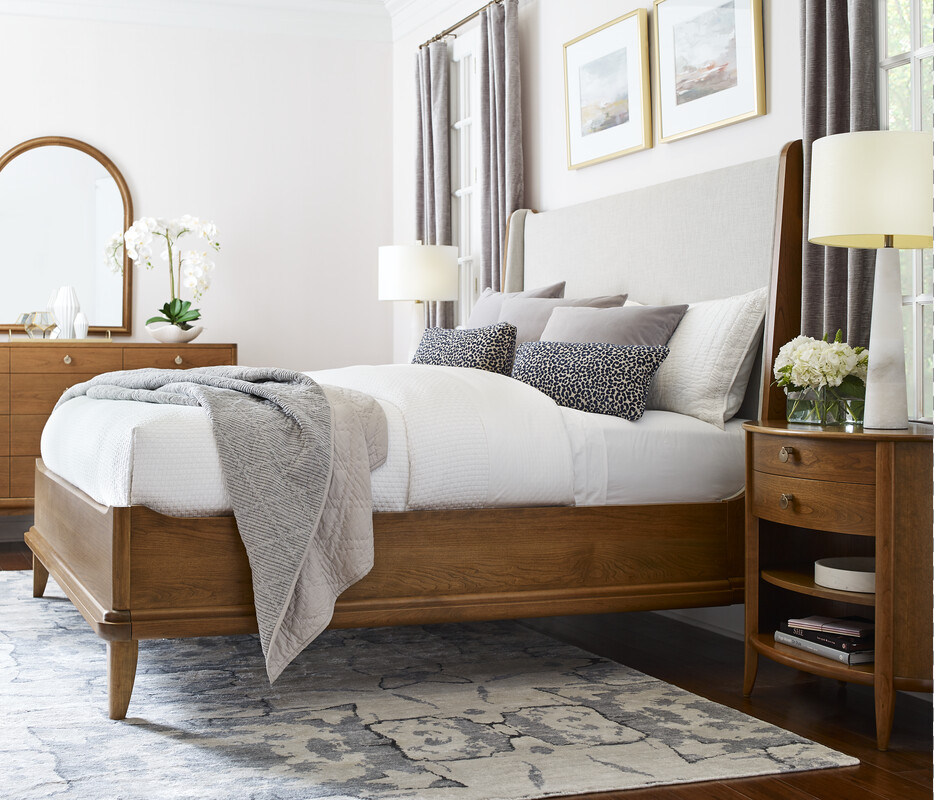 Permission to touch
The true beauty of the Martine Collection is in its sense of familiarity, calm, and comfort. While the clean shapes are sophisticated and modern, its edges and angles have been smoothed away in favor of soft curves, gentle sweeps, and perfect arcs. Solid cherry brings its accustomed warmth, silkiness, and lively grain, waterfalling over edges and occasionally applied in decorative veneers.
Finishes that glow
Alongside Stickley's recommended cherry finishes, they've created a very special new finish for Martine. Coventry is their lightest-toned cherry, and it reflects the collection's air of ease, softness, and calm. Its gentle, honey-like glow combines with the muted shimmer of custom-designed pendant pulls in Brushed Bronze to beautifully highlight Martine's flowing cherry grains.
Style inspiration
Customizing Stickley with their curated finishes, fabrics, leathers, hardware, and tiles can turn it into something completely new.